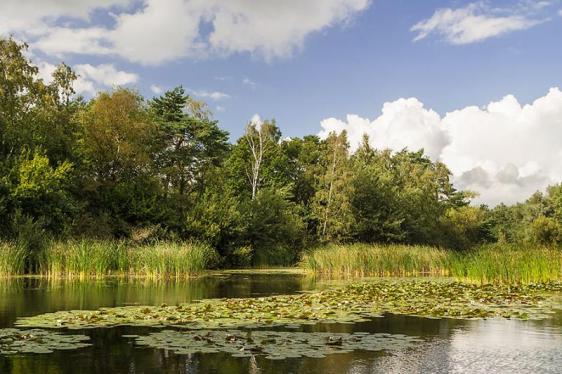 With its forests, reflecting fens, streams, heath and drifting dunes, this area has natural beauty in abundance, but also the sporty tourist can expect action. You will find the starting points for a number of recreational routes, a campsite, a natural camping site, a subtropical swimming pool, a Nature and Environment Centre, an indoor and outdoor playground (Kinderpretland) and a children's farm.
This makes 'De IJzeren Man' area a perfect gateway from where you can discover Kempen~Broek. And after all that discovery, you can relax in one of the surrounding restaurants.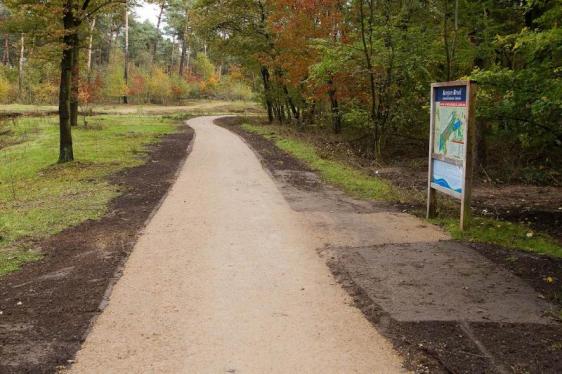 'De IJzeren Man' area boasts five fun trails. The brown trail is an educational trail and the red trail can be used as a fitness track. The paved 'Allemanspad' is literally there for everyone, especially for people with disabilities who can enjoy nature thanks to this trail. The blue and orange trails lead you respectively along the 'Zwanenven', the 'Geurtsven' and the 'Eendenven'. The trails, along with all the information, can be found on the walking map 'IJzeren Man en Laurabossen'.
Accessibility and parking
Parking is possible at the Nature and Environment Centre 'De IJzeren Man', Geurtsvenweg 4, Weert.