This area is the heart of Kempen~Broek and also the quietest place. While hiking, you will discover the wet marshes with alder and willow thickets, oak forests, meadows with wooded edges and pools. The straight oak lanes have stood here since the mining activities. The wettest parts were spared from extraction, which means that you can enjoy the peace and quiet in one of the quietest places in Limburg.
The four loops lead you past several beautiful spots in the area. For example, you will encounter border post 159 on the way, one of the 388 cast-iron border posts that was erected in 1843 to mark the border between the Netherlands and Belgium, which was still in its infancy at the time. You walk along the Lossing, a drainage canal dug in the 19th century to drain the carrs for agricultural use. At a certain point, you leave the wetter part to walk over a higher sand ridge. The hiking area 'Stramprooierbroek' touches both the hiking area 'St Maartensheide - De Luysen', 'Stramproy' and the hiking areas 'Zig' and 'Goort'. So you can easily combine the different hiking areas for even more hiking fun! See the map 'Stramprooierbroek' for more information.
Accessibility and parking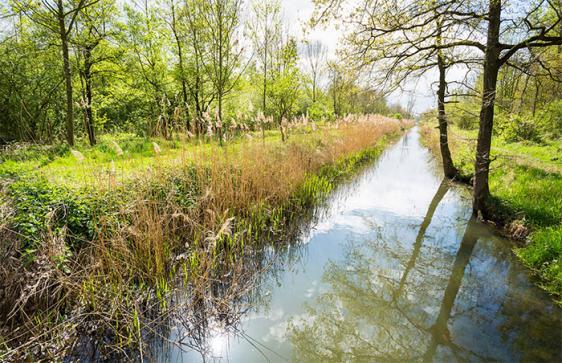 Parkeren kan aan parking 1 ter hoogte van het Woutershof in Molenbeersel (Grootbroekstraat).